How to get children's slime out of clothes?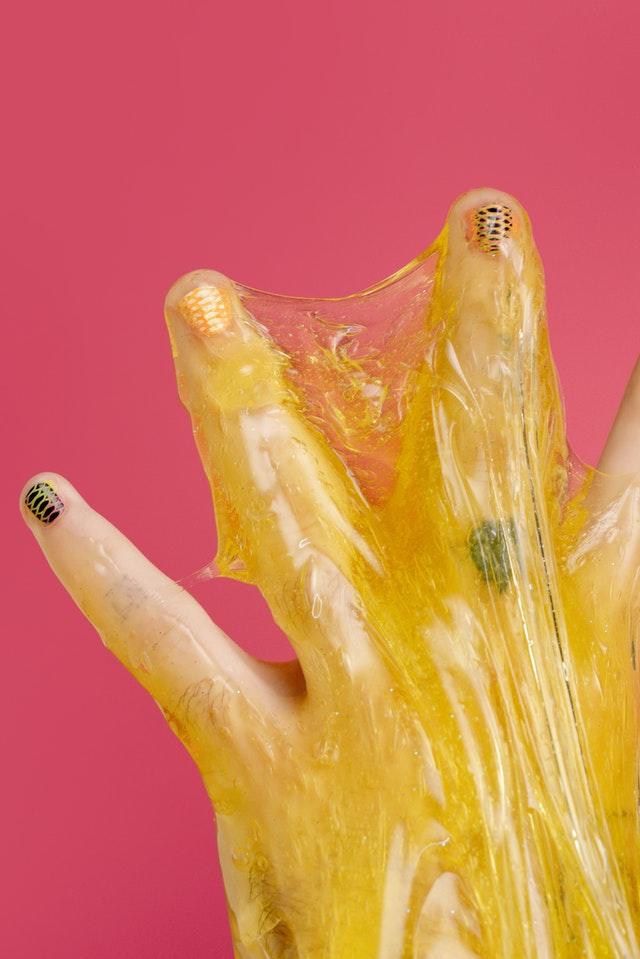 Slime's popularity surged dramatically in the last year. It's gained its fame due to its enchanting appearance (it comes in all colours of the rainbow) and wonderfully malleable texture.
What is slime made of?
Slime is a gooey, sticky substance made by mixing two ingredients: Borax (sodium Borate) with water. The delightful rainbow colours are achieved by adding food colorants into the mixture and voiles, your perfect slime is ready.
What types of slime are out there?
Glitter slime or unicorn slime: just a normal slime with glitter mixed in
Cleaning slime: it's thicker than normal slime and it's used to clean electronics such as cables or keyboards
Fluffy slime: feels like a marshmallow
Popping slime: this one has Styrofoam mixed in making it a sensory delight
Glow in the dark slime: Yes, it really does glow in the dark!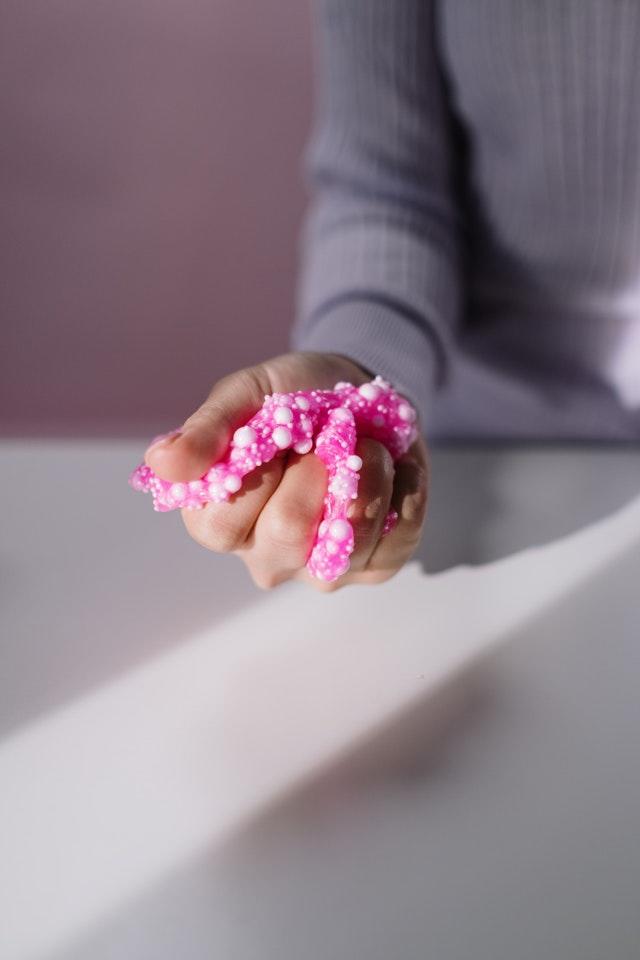 So we know now a little bit more about slime, and why our kids can't pass slime shelf without a fight (let's face it, slime is so much fun!), but what do we do when this delightful mixture makes its way onto your child's best outfit? Do not worry we have got a solution for you and it's really quite a simple one…
First remove the excess slime from the clothing, then pour white vinegar onto the slime and allow it to soak into the fabric for around five minutes. Your next step will be to gently scrub the area using circular motions with a soft toothbrush and then rinse it with hot water. Last step: wash the item of clothing as usual.
How easy was that? You can now let your little darling enjoy slime without a worry about their beautiful clothing… If there are any other types of stains you want to tackle we covered this in our first article on how to remove stains from children's clothing. You can find it here