Children Sterling Silver Earrings – Sterling Silver the best choice for kids earrings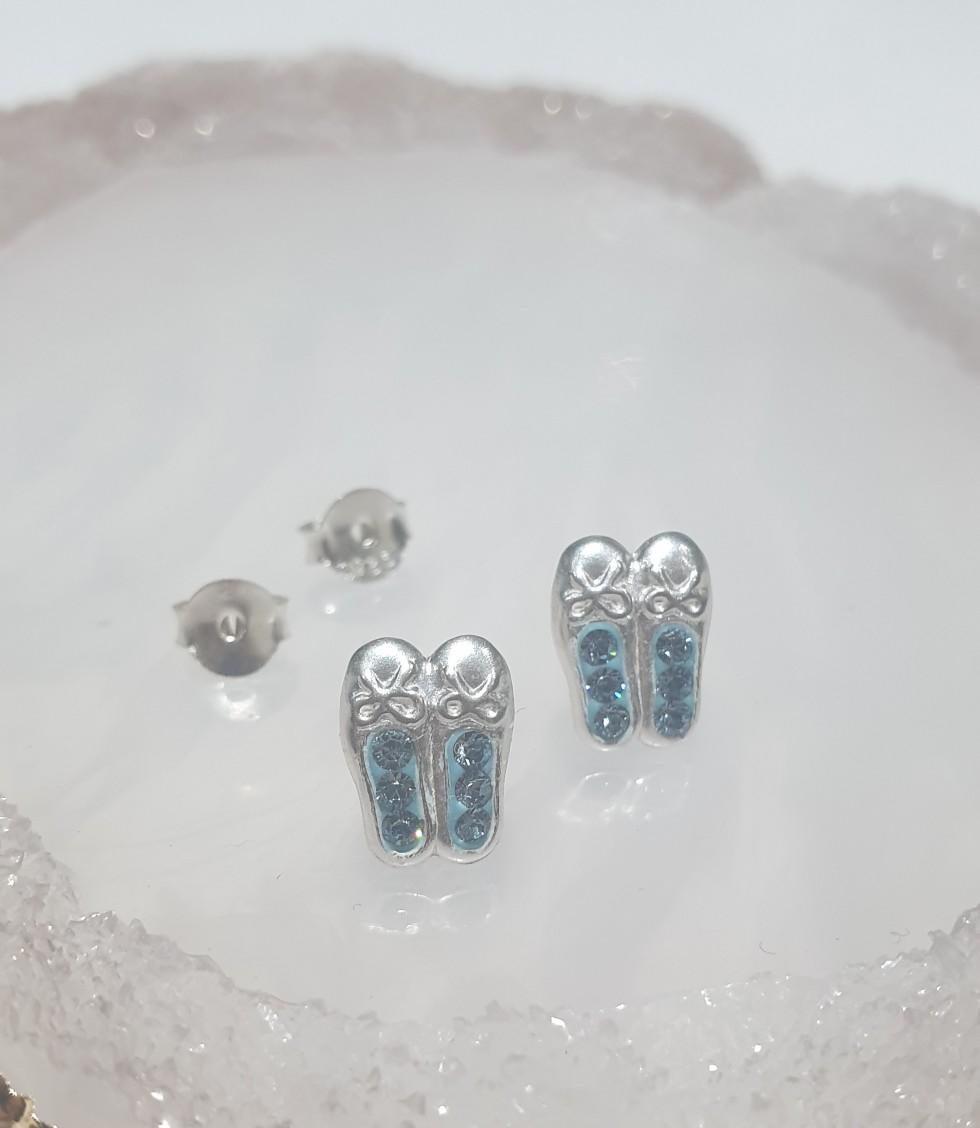 We thought about this long and hard and we have decided to broaden our collection and offer our youngest customers a choice of beautiful children's sterling silver earrings. Your little angel deserves a little sparkle to go with her new outfit and now you can find it all in one place. There is something in our collection for everyone, and the quality and many, many designs to choose from will leave her torn between which ones to pick... Browse our children's sterling silver earrings collection here.
Earings are the first jewellery collection for our young ladies, and they will be very particular about what style and design they want to wear. Most of the times they won't be able to decide which one to pick and that's how their collection will begin. They will have their favourite pair to go with a specific outfit or just a preffered design that they will want to wear on a particular day. Whatever the reason behind it, it is very important to choose the correct material for your little angel's earrings.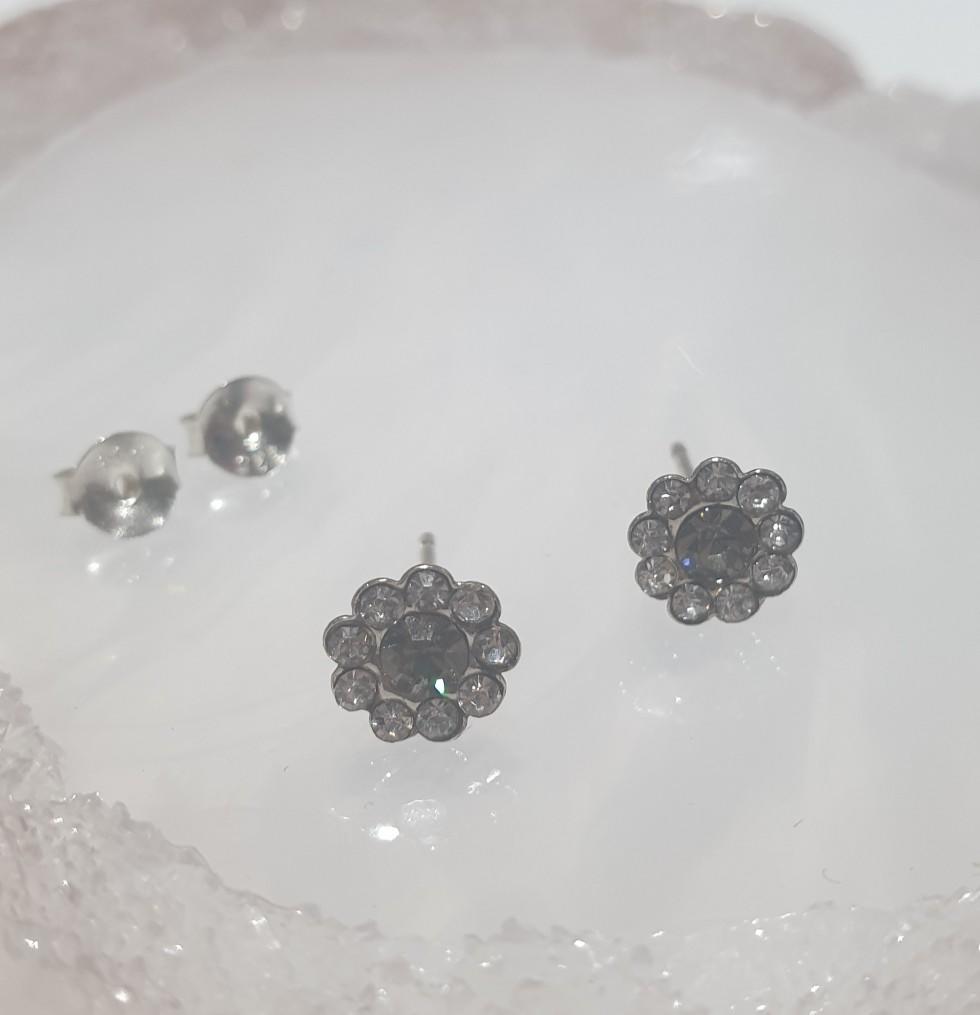 Sterling Silver
Sterling Silver contains 92.5 percent of silver (hence the hallmark 925) and 7.5 percent of another material, usually copper. Fine silver (99.9% pure) is generally too soft for producing functional objects; therefore, the silver is usually alloyed with copper to give it strength, while at the same time preserving the ductility and beauty of the precious metal.
Healing properties of sterling silver
Silver would help with a good mental health.
It would strengthen the effects of stones.
It would give good results for hepatitis treatment.
Silver would allow assimilating vitamins A and E.
It would reduce eye problems.
It would protect from dermatitis, osteoporosis, chronic flu, sinusitis and rheumatisms.
Thanks to its antimicrobial and antibacterial properties, silver would help healing wounds.
It would reduce fever, inflammations and the nervous system stress.
You can find more information here.
Children's Sterling Silver Earrings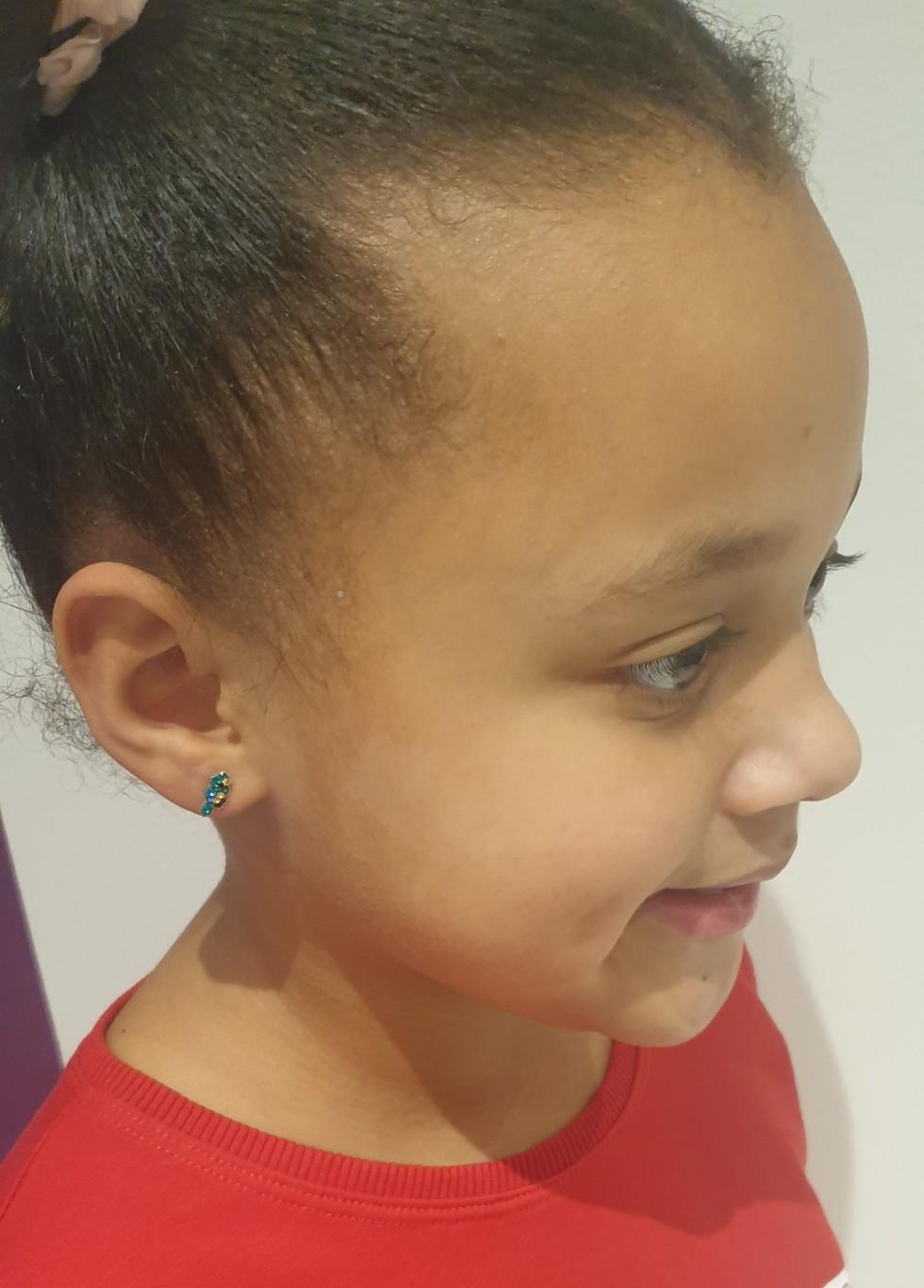 Sterling Silver is a precious metal that is hypoallergenic which in other words means that it doesn't cause allergies or reactions and therefore it is the best choice of material for your little one's earrings. The choice of earrings nowadays is extensive, you can easily purchase a pack of few pairs in most of the high street shops, but is the material going to be right for your little angel? Are you sure that her ears are not going to react to metals contained in them? Sometimes an allergic reaction could be severe and in best case scenario become very uncomfortable for her. The advantages of sterling silver are enormous, Children's Sterling Silver earrings look pretty much the same as white gold but without the hefty price tag, making it the perfect choice of metal for your little darling.